Did you know chocolate is one of the most popular flavors on earth?  I mean, it's not too hard to believe.  Honeylove Chocolates will soon become one of your favorite flavors too.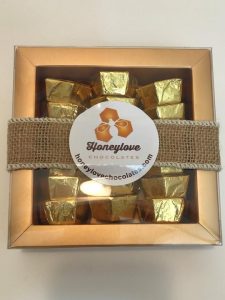 Where does your passion for food come from?
Growing up in Haines, Alaska with no media, TV, or much to do besides school & wander in nature, founder Kirsten Sogge, discovered the fun of crafting delicious sweets to delight her family & friends. Today Kirsten gets more joy and pleasure out of watching and feeling the reactions to people eating our outrageously good chocolate. "The best part is watching people bite in, get thoughtful and then see the look of real pleasure on their faces."
Tell us about your culinary journey.
Founder Kirsten Sogge, had a life long love of chocolate but in 2014 had to remove refined sugar from her diet. As a chocolate maker & lover of sweet food, this began her quest to find healthy alternatives to white refined sugar. As a beekeeper, she automatically looked at her hive with the idea of sweetening chocolate with honey. She was told that she'd never be able to craft tempered chocolate using the fabulous nectar. Ever determined Kirsten found that yes she can create healthy, outrageously good chocolate and temper it without heating honey to temperatures that remove its natural healing benefits. That's why HLC is proud to say this is guilt free, pure pleasure!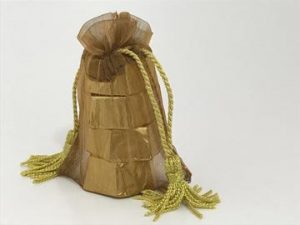 Where is your favorite place to eat?
When our Marketing Director is up from Los Angeles, we eat at home because Paurie Rivers has a passion for cooking flavorful ethnic cuisine ranging from Middle Eastern delights to Asian & European favorites… and she bakes amazing goodies. It's her recipes in the HLC Chocolate Chunk packages!
When Laurie's out of town our favorite place is Lemongrass Restaurant in Olympia, WA.
Where do you source your ingredients?
Our chocolate & cocoa butter are ethically sourced, GMO free, Gluten Free, Cadmium & Lead Free, , certified organic from Ecuador. It's ethical all the way through.
Our honey is ethically local raw honey from the Olympia area.
All of our Chocolates are made by hand in small batches in our chocolate kitchen in Olympia, WA.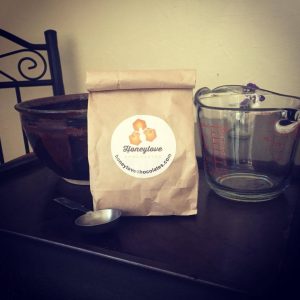 Tell us about a new product you are working on
We're excited to announce our new HLC chocolate chunks for baking. We had requests from parents in Ilympia WA to create chocolate for baking for families with special diets. Our answer is gluten free, dairy free, organic chocolate chunks sweetened with coconut sugar. Great for baking & nibbling straight from the bag.
What will our fans find at your booth this fall?
As always our wonderful gift bags & tins full of your favorite HLC flavors. Plus our seasonal Winyer Holiday flavors: Cinnamon Cranberry (featuring honey candied cranberries) & Cayenne Goji for the daring super food lover!
Plus we'll have recipes & HLC Chocolate Chunks to inspire your holiday baking… guilt free, pure pleasure!
What are your goals for your business in the next year?
Honeylove Chocolates is a local Olympia favorite & we're expanding to share our outrageously good chocolate with the rest of the West Coast in 2018.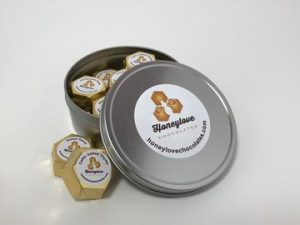 What was your biggest challenge when starting out?
Our biggest challenge was discovering the perfect temperature to retain the health benefits of raw honey while attempting to temper the chocolate. We were told it couldn't be done, so of course we did it.
Another set back was trying to find a kitchen space that allowed our production to scale. Thanks to good friends and chocolate lovers, that appeared magically!
What's your favorite part of this food movement?
Eating healthy means enjoying delicious natural flavors. We love the self care aspect of what we provide in every bite of Honeylove Chocolates. Knowing that our customers buy our chocolate for a special "me time" treat as much as "I love you" gifts for friends & family really makes it all worthwhile. Guilt free – feels good all the way through – pure pleasure!
What's the best part of your job?
 Every member of the Honeylove Chocolates team loves to watch people eat the chocolate! A bit voyeuristic, right? Yet, there's this amazing step by step reaction that happens when people taste our outrageously good chocolate.
1. The bite in.
2. They close their eyes
3. They get quiet & savor the flavor.
4. Their eyes pop open and they say "Oh wow!"
5. They close their eyes again and softly say "mmmm"
It happens every time.