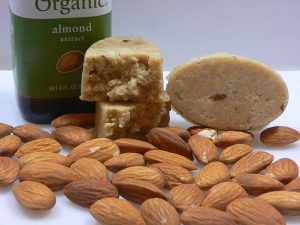 Where does your passion for food come from?
I have an innate interest in all kinds of food.
Tell us about your culinary journey.
I have always been interested in the discovery process of creating the best taste for all my favorite foods. During my childhood years, I spent a lot of time in my lola's (or grandmother's) kitchen to help with daily cooking chores. She did not have any written recipes. I quickly learned to rely on my own instinct to determine when a dish is cooked or when it is sufficiently seasoned. While I attended a University in the Philippines for an accounting degree, I also signed up for classes in a culinary school to learn special baking and cooking techniques. I did not have the intention of starting a food business then and did it more to have better success with challenging recipes. Little did I know that it is where my passion lies.
Where is your favorite place to eat?
I love all artisan bakeries and Asian fusion cuisines.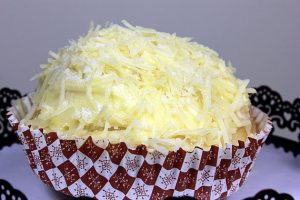 Where do you source your ingredients?
My intention from the beginning was to make use of local ingredients to build a line of Pulburon shortbreads. Six of eight Pulburon flavors were developed with a flair for Pacific Northwest flavors that included dried cranberries, apple liqueur extracts, fresh ground coffee, locally processed chocolates among many other ingredients. Only two Pulburon flavors currently use Philippine-sourced ingredients: purple yam flour for Ube Coconut and pinipig (pounded young rice) for Lemon Pinipig Crisp. The Ube Coconut also contains coconut chips that may come from Asia but are being processed by a US-based company.
Tell us about a new product you are working on.
We just released the gluten-free version of Pulburon shortbreads for all eight flavors. Both original and gluten-free are being sold at the GroWashington stores in Everett and Snohomish. I also started to introduce Filipino Empanadas – Vegetarian and in the process of working with USDA for release of our traditional Empanadas with meat and veggie fillings.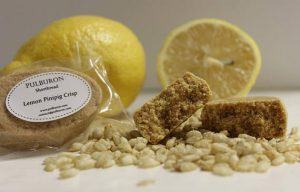 What will our fans find at your booth this fall?
Sari-Sari will have available all products seen in our online store (www.etsy.com/shop/pulburon) plus our newly released gluten-free Pulburon. We experienced a good response for the Ensaymada a la Parmesan during trade shows since it came out summer 2016. We will put out another Ensaymada flavor, Citrus and Cheddar, during the GobbleUp event. Do stop by our booth for a free taste sample.