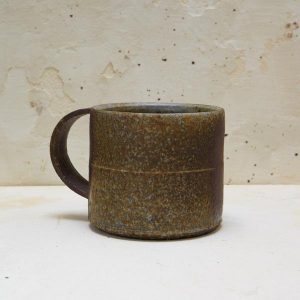 Where does your passion for food come from?
Connecting to nature, enjoying the nourishment and beauty that we can create with the food we choose to make and eat.
Tell us about your culinary journey.
 I have always been around the food service industry, that lead me to thinking a lot about food presentation and how that changes the experiences we have when eating. I have always been an artist, making pottery seemed to be a natural progression of wanting to make art that could be more interactive. We spend so much time eating, I wanted to create pieces that get to be used everyday and elevate the experiences of making and serving food.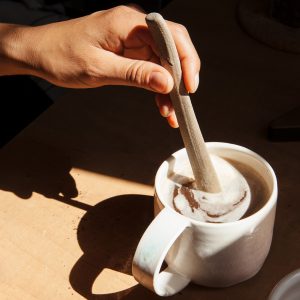 Where is your favorite place to eat?
 Picking through my garden as I walk through and water.
What will our fans find at your booth this fall?
A special clay product that is made for cooking directly on an open flame. This clay can be used on the stove, or in the oven. I am creating some pieces of cookware, lidded stock pots and skillets!
What's the best part of your job?
 The freedom to run with new ideas, work at my own pace and to trust my vision. Being a creative maker and small business owner, I get to go with my gut and really explore things that truly excite me!